Our 6th Annual Manu O Kū Festival celebrates Hawaiʻi's beloved seabird, Manu O Kū, the White Tern!
What will I find at the Festival this year?
Thursday, May 13th
Guided Tour @ 10am
Exhibit Booth at The Banyan Tree House from 11am – 2pm
Online fun facts for adults and keiki alike. 
Online Content Updates Daily!
All this week until we've brought you :
8
Games and Puzzles
7
Days of limited in-person events
3
 Saturday: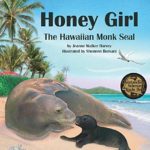 >>