A Baby Chick Falls From a Nest...
H
ui Manu O Kū, Feathers and Fur, the Hawaii Wildlife Center and the Honolulu Zoo will often work together as a team to rescue baby birds when theyʻre injured or canʻt be reunited with their mothers.
So…when does a chick need a boarding pass? 
 Round Trip or One Way?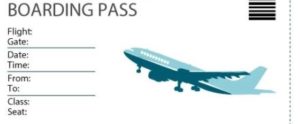 Domestic or International?

What's your guess?

Watch the video to see if you're right! 
H
awaiʻi Wildlife Center produced this short video of adorable, orphaned baby chicks being cared for and soft released back to trees on Oahu.
M
ore Information: Honolulu Zoo Staff and Volunteers show you the Soft Release Program up close!