Before the invention of the compass, sextant and clocks, or more recently, the satellite-dependant Global Positioning System (GPS), Pacific Islanders navigated open-ocean voyages without instruments, using instead their observations of the stars, the sun, the ocean swells, and other signs of nature for clues to direction and location of a vessel at sea.
In the 20th century, this method was still practiced in some areas of Micronesia, although the traditional knowledge and techniques are in danger of being lost because of modernization and Westernization of the island cultures.
A revival of the art and science of wayfinding is underway among the Pacific islands, led by Nainoa Thompson, the first modern-day Polynesian to learn and use wayfinding for long-distance, open-ocean voyaging. Nainoa studied wayfinding under Mau Piailug, a master navigator from the island of Satawal in Micronesia. He also studied the movement and positioning of celestial bodies with Will Kyselka at the Bishop Museum planetarium in Honolulu, and oceanography and meteorology at the University of Hawai'i.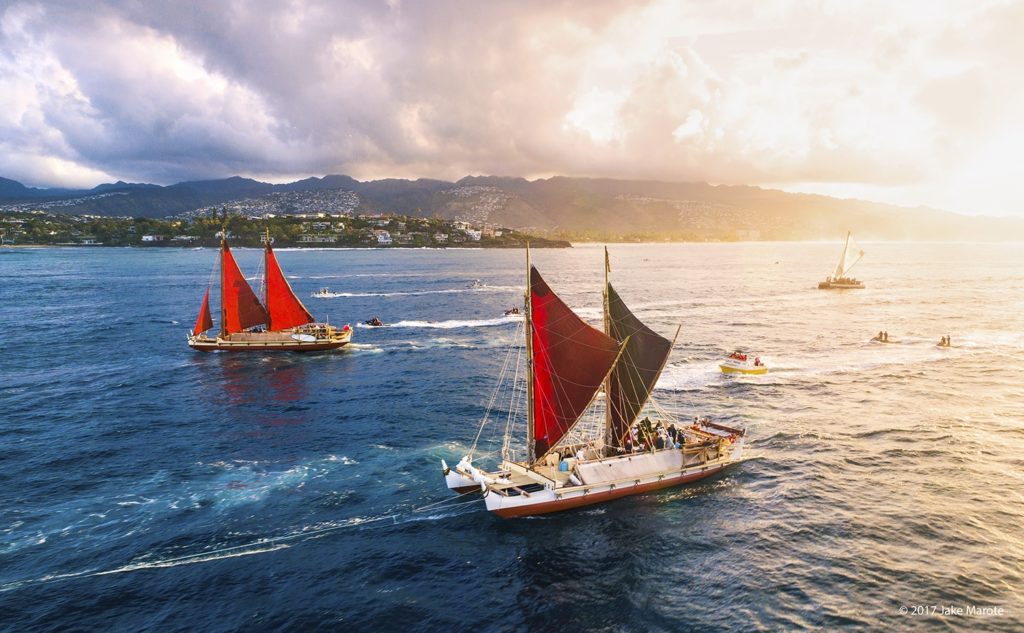 Seafaring Navigation with the Manu O Kū
D
arienne Dey, tells us about how seafarers are guided by Manu O Kū.